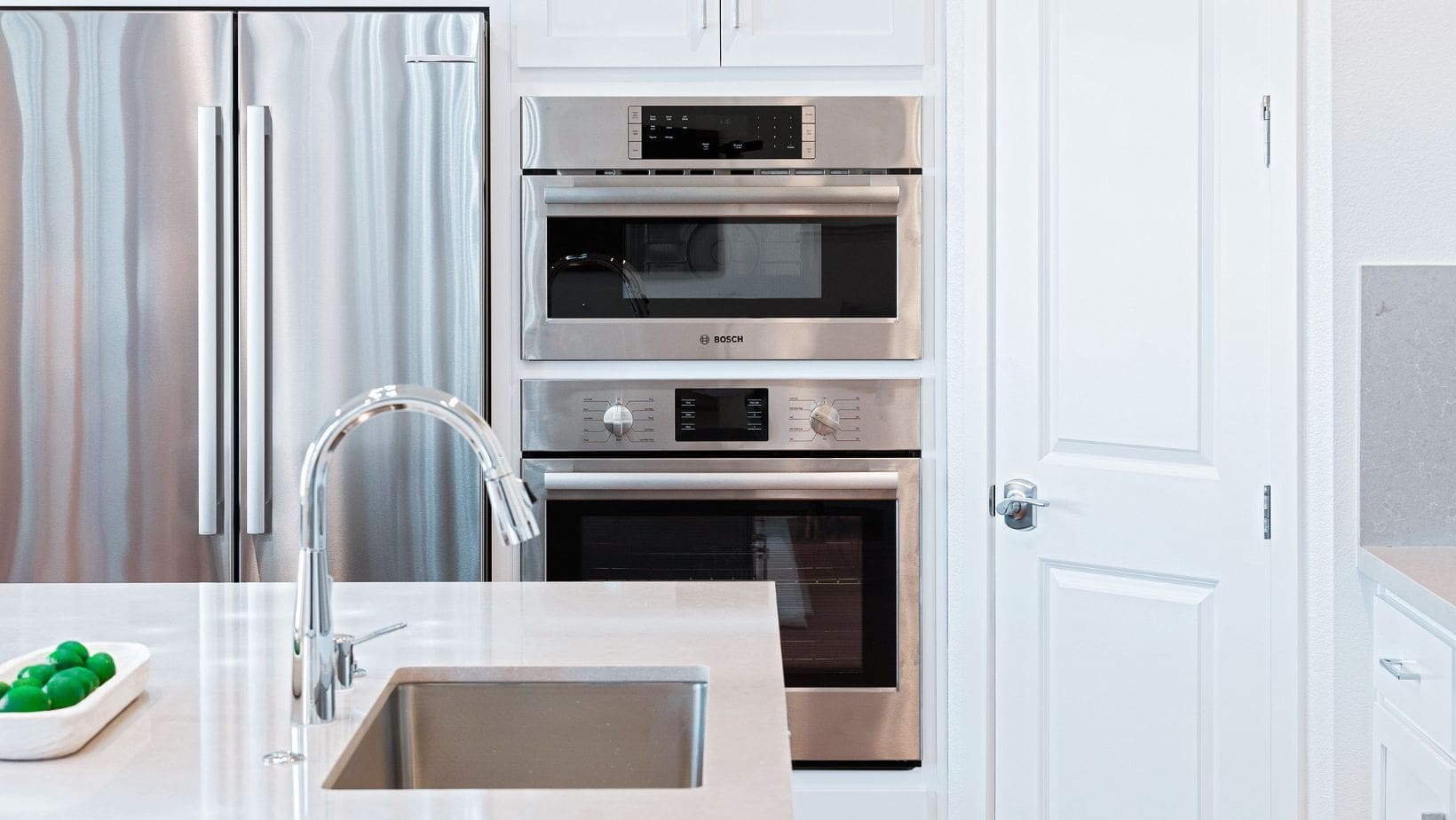 Embark on an extraordinary journey of owning a LENOX HOME – a life-altering decision that will unveil unparalleled wonders! Experience the perfect blend of modern comfort with spacious floor plans, fresh paint, and top-of-the-line kitchen appliances. But wait, there's more! Be the first to call this place your own and enjoy the thrill of a truly personalized space. Ready to dive in? Let's discover the exciting benefits of owning a brand-new home.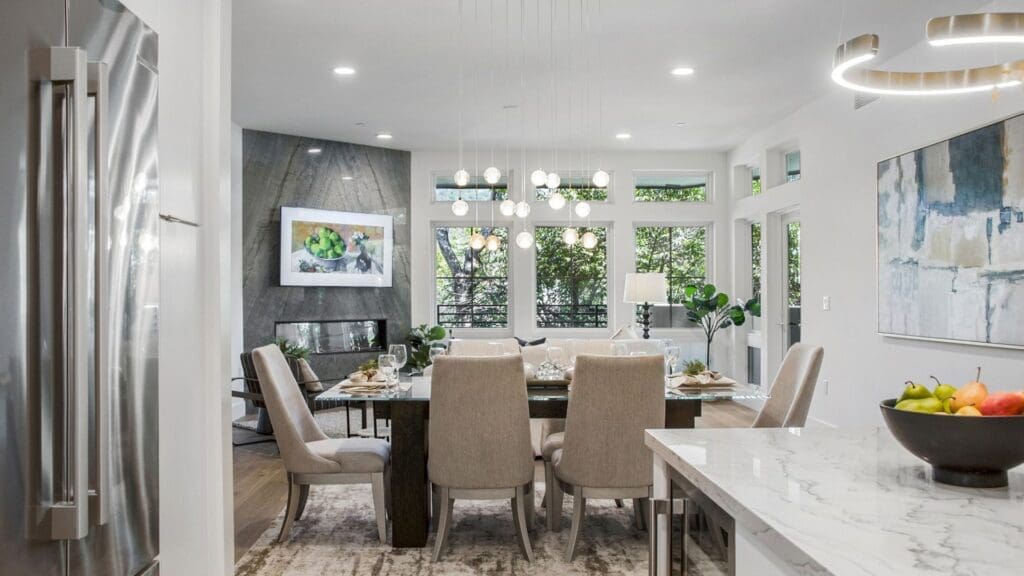 Energy Efficiency
Step into the future with energy-efficient homes! Say goodbye to chilly winters and hello to cozy, warm living spaces. These modern marvels boast insulated floors, ceilings, and walls, as well as thicker, dual-pane windows. Not only will you be saving the planet, but you'll also be saving big on your energy bills. Join the movement and make your home a green oasis today!
With our cutting-edge home designs, you can unlock a world of endless possibilities. Imagine harnessing the power of the sun with sleek, built-in solar panels or tapping into a symphony of renewable energy sources. These energy-efficient homes not only make a positive impact on the environment but also put money back into your pocket by slashing those pesky monthly bills. It's a win-win for both you and Mother Earth!
Safety
Immerse yourself in the serenity of your sleek and contemporary abode, where your peace of mind is guaranteed by state-of-the-art construction. With stringent regulations in place, you can bask in the assurance that the safety of your loved ones is paramount. Bid farewell to the worries of yesteryear, as these innovative dwellings are meticulously crafted to shield you, making them the quintessential choice for discerning homeowners.
These homes are not only built to the highest safety standards, but they also require minimal upkeep and come with a seal of approval for your peace of mind. Plus, they'll even boost your resale value and save you big bucks on insurance!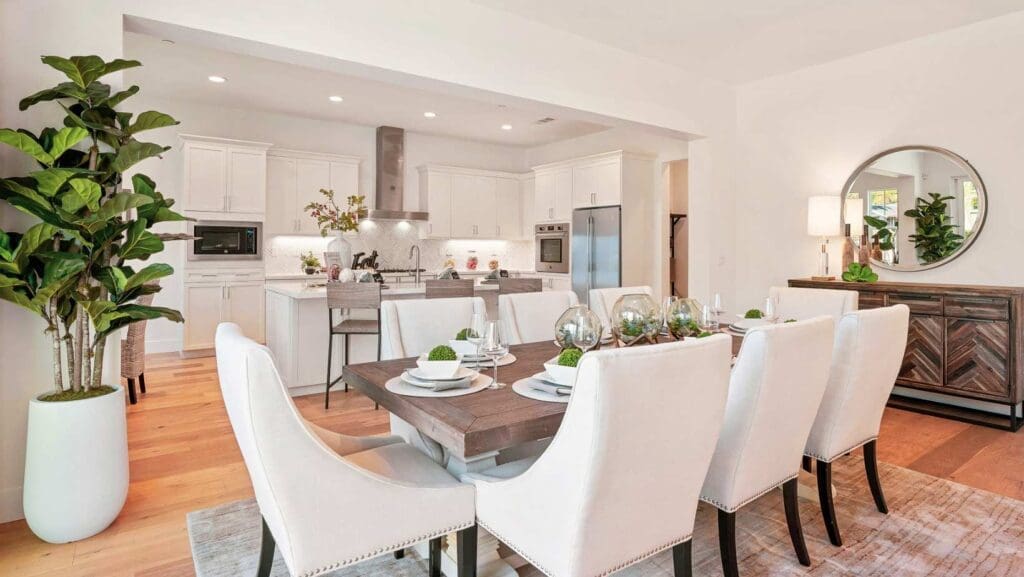 Larger Living Spaces
While it's true that not all new homes are larger than their older counterparts, it's hard to deny that the majority of new homes tend to embody a grander scale. This is primarily due to their thoughtfully crafted designs that aim to accommodate the ever-evolving needs of the modern world.
Enter a realm of breathtaking contemporary designs, where expansive landscapes stretch endlessly before your eyes. Brace yourself for a spellbinding journey through a world where the latest homes effortlessly fuse with your devices, appliances, and beyond. Unleash your creativity in a dimension where boundless space knows no limits.
When it comes to purchasing a charming old home, you'll be confronted with a thrilling dilemma: roll up your sleeves and transform it into your dream space, or seize the opportunity for a speedy sale and embark on a new adventure. Remember to ponder this enticing option with utmost care before sealing the deal on your house-hunting escapade!
Cons of buying an old house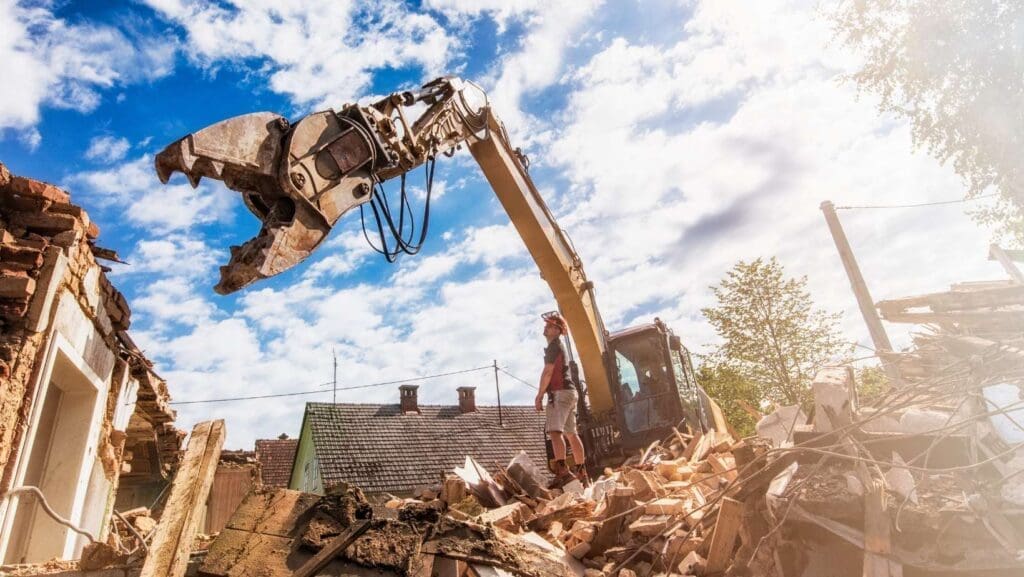 Maintenance Costs
Step into the world of old homes, where the enchanting allure of vintage materials meets the reality of wear and tear. These homes, crafted with the craftsmanship of a bygone era, may require a touch of tender loving care. With their timeless charm, they beckon you to embark on a journey of restoration and maintenance. Are you ready to embrace the challenge and create your own piece of history?
Is your home plagued with sloping floors and faulty plumbing? Don't worry! These projects can actually work in your favor. By investing in these repairs, you can lower your upfront costs and use the extra cash for ongoing maintenance. Keep your home safe and comfortable without breaking the bank!
Smaller Floor Plan
Step into the past and you'll find charming older homes with cozy floor plans. But take a leap into the modern era, and you'll be blown away by the spaciousness and openness of the floor plans in today's homes. The demand for larger rooms has skyrocketed, transforming the way we live and adding a touch of luxury to our everyday lives. It's a true testament to the evolution of our lifestyles and the pursuit of living large!
Step into a time machine as you enter the world of older homes. Prepare yourself for the ultimate renovation challenge: to revamp or embrace the vintage vibes. Will you dare to downsize and declutter, or opt for a cozy, nostalgic haven? Picture it now: charmingly petite rooms, ceilings that invite intimacy, closets that inspire minimalism, and a kitchen that sparks creativity. Get ready for a blast from the past like no other!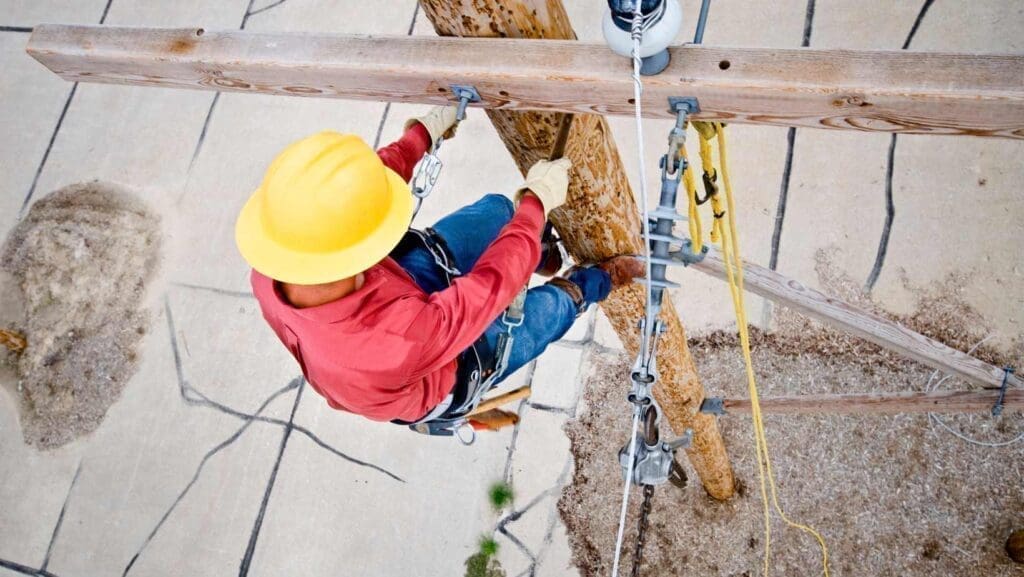 Utility Costs
Modern homes have been built better thanks to improvements in building codes. These homes are equipped with increased insulation, keeping you warm in winter and cool in summer. Sadly, the same can't be said for older homes. So, will you renovate or brave the elements in your charming vintage abode? The choice is yours.
Did you know that living in an old home can drain your wallet? The CBAHS reveals that homeowners like you are shelling out more moolah on electricity and gas every year. Talk about burning through your cash! Before you jump into buying that charming old house, better crunch those numbers and find a solution to this potential headache.
Immerse yourself in the divine bliss of chocolate and let its velvety sweetness consume your very soul!
Fewer Safety Regulations
Step into the future with newer homes that are built to withstand the unpredictable forces of nature. Unlike their outdated counterparts, these modern marvels have been constructed with the highest standards and codes in mind, ensuring your safety and peace of mind. Say goodbye to the worries of natural disasters and embrace the security of a home that stands strong against any storm.
Take a moment to carefully evaluate the homes and ensure their electrical systems are up to code and their plumbing is free from any potential disasters. Don't let yourself fall into the trap of faulty wiring or collapsing structures. Stay safe and secure!